my children's seize quartiers: quarter 8: Lembke
Martha Sophie Lembke (1868-1938) of Staten Island, New York. Her parents immigrated to Staten Island, probably from Ehrenburg, Nieder-Sachsen (near Bremen) in the 1850s. They were domestic servants on Staten Island.
Here she is, with her twin brother Frank and older brother Johnny, in a tintype (heavily hand-colored) from about 1871 or 1872. See my blog entry about it.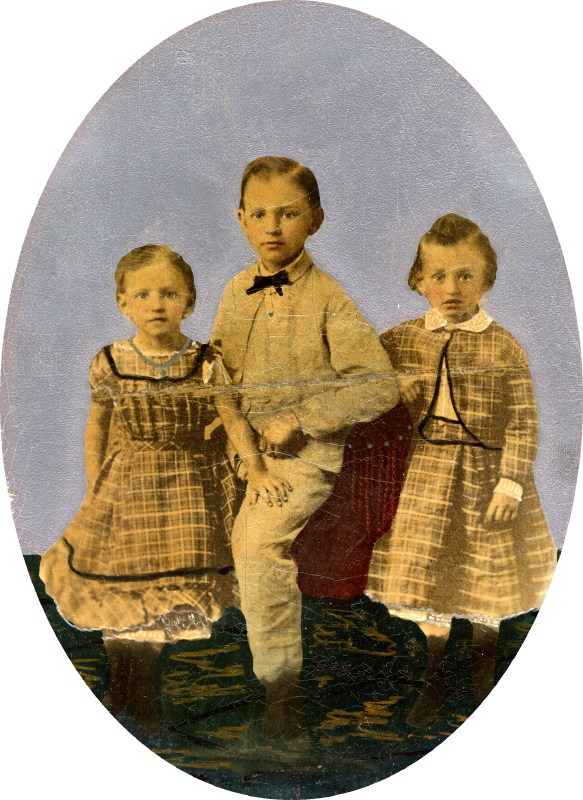 Another photo is preserved in the family, from Bremen, though it looks too late to be of her parents before immigration—perhaps it is relatives back home who posed for a shot & sent it along: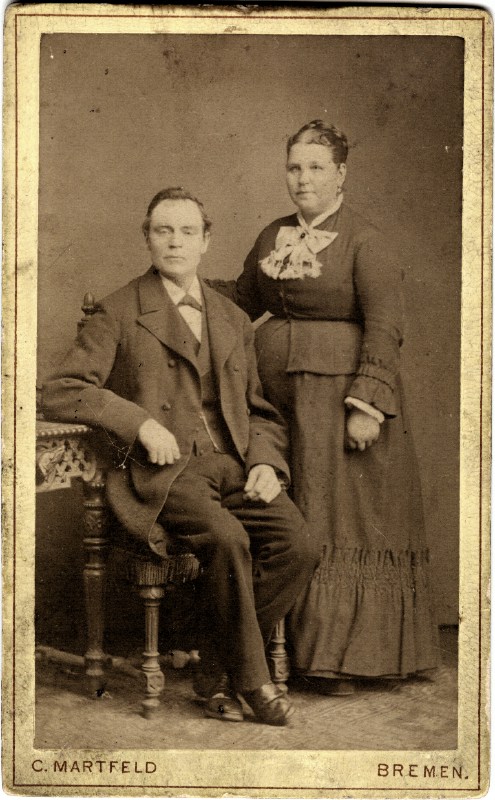 ---
• Descendants of Friedrich Iohann and Adelheit (Siemans) Lembke of Staten Island.
---
this page — with all local text and images appearing or linked here — copyright © 2006 Nathaniel Lane Taylor: rev 09/02/2007